Whisky Club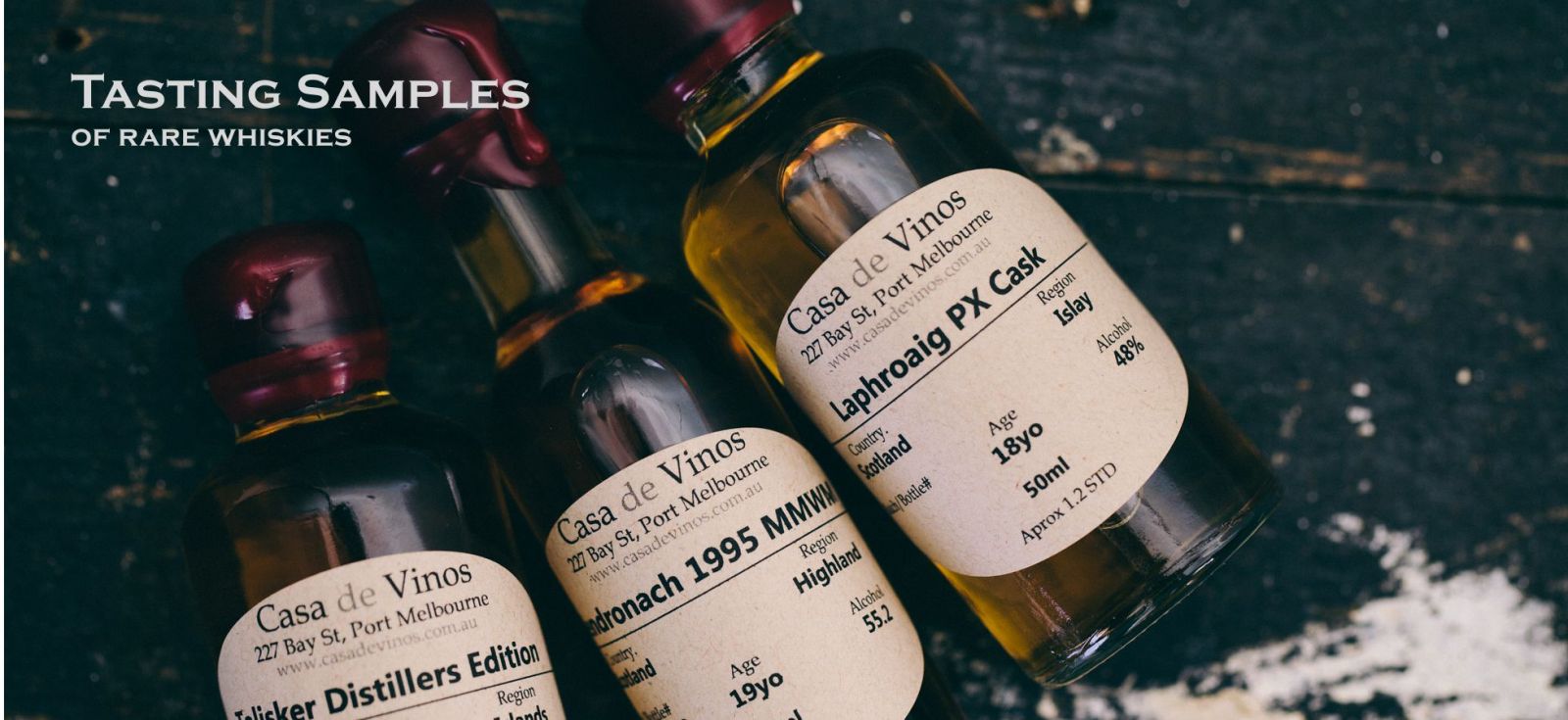 Subscription to Our Whisky Samples Monthly
What do I get every month?
You will get 4 x 30ml whisky samples which we will select for you, and these samples will be different every month.
Why Choose Casa de Vinos Whisky Samples Subscription?
We are the leading craft whisky importer, and you will get access to some of our exclusive products like Chichibu Whisky, The Whisky Agency, and many more.
How much it will cost?
We only charge you $49.99 per month and we will send out 4 x 30ml whisky samples to you.
Is there a minimum subscription?
We don't have any minimum subscription, when you wish to cancel your subscription just let us know.
When will I receive the samples?
Once you pay we will send to you the current month samples pack. A recurrent payment will be generated on the same day of each following month and after the funds have cleared each month we will send the corresponding sample pack of the month.
Can I purchase more samples?
Yes you can! Please visit our samples menu and choose from there. We can even ship them together with your monthly subscription.
Do you have any other sample packs?
At the moment we just have unique products, but we are looking at expanding the offering to super premium whiskies as well as other spirits.
- January Whisky Club -
The Whisky Agency
TWA Sherry Style 17yo Blended Malt 30ml Sample

TWA Coastal Style 17yo Singe Malt 30ml Sample

TWA Smoky Style 11yo Single Malt 30ml Sample

TWA Bourbon Style 9yo Bourbon 30ml Sample
What is included in this suscription:
4 x 30ml Whisky Samples
Free Shipping
Click the button below and subscribe to our Whisky Club now!